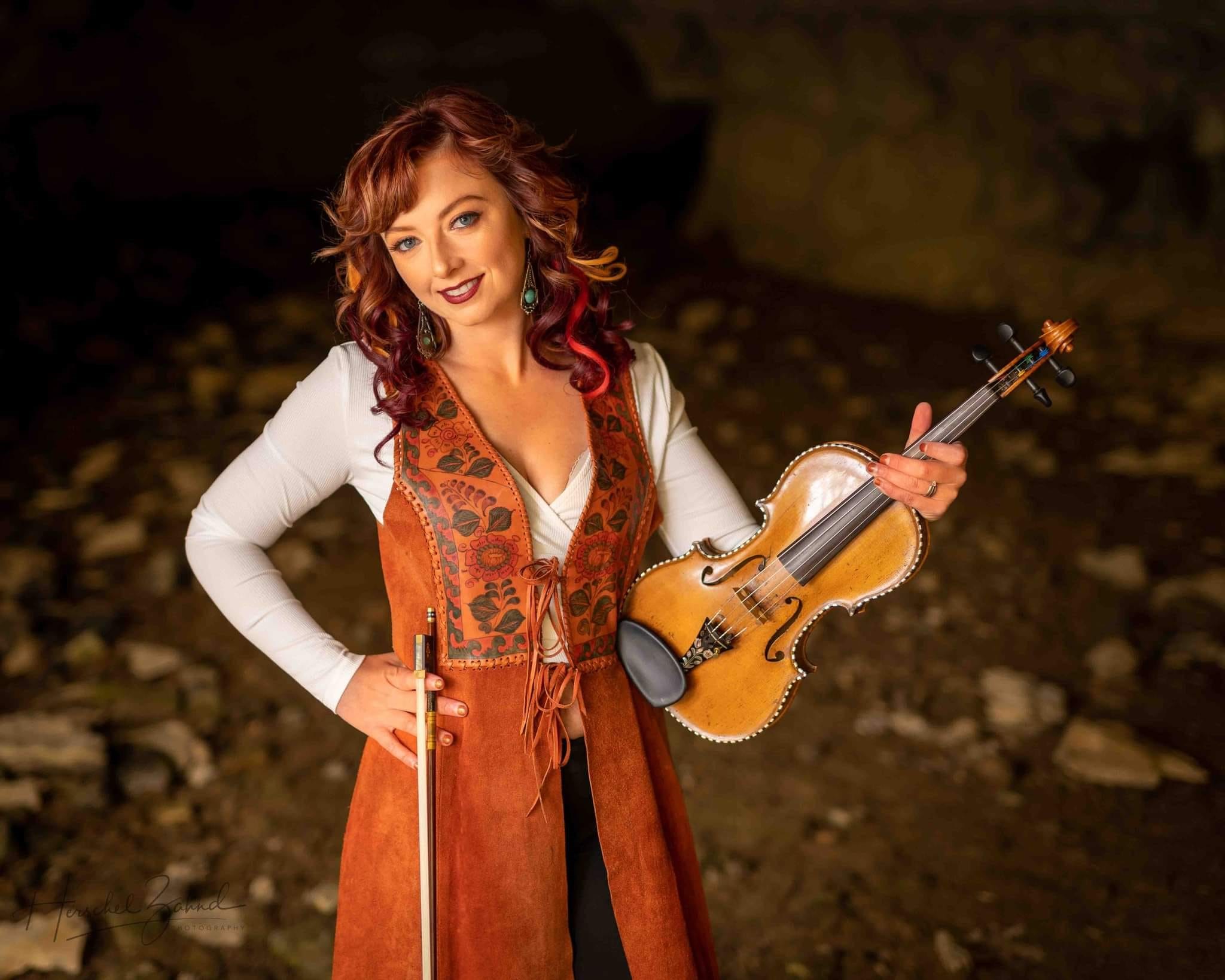 Anna Blanton
(Violin, Fiddle, Beginner Mandolin, Beginner Piano)
BA Violin Performance and Marketing Minor University of Louisville, Suzuki Violin Teacher Trained ECC – Book 4, Owner of Kentuckiana Music Center
Anna plays various genres from classical to folk music to rock. She currently plays for Jericho Woods, Croghan's Crossing, and the Paducah Symphony. In 2017, she went on tour playing fiddle and mandolin for Colter Wall. She has played in backup orchestras for Josh Groban, Disturbed, Hanson, 2 Cellos, Lindsey Stirling, Evanescence, Ambrosia, Michael Bolton, The Orchestra (former members of ELO), Laurence Juber (Paul McCartney's Wings), and the Trans-Siberian Orchestra. Anna has taught privately for over 10 years. Students achievements include acceptance into Sewanee Summer Music Festival, IU Bloomington, Cincinnati Conservatory of Music Prep Program, Floyd County Youth Symphony, Louisville Youth Orchestra, fiddle contest winners, and gold ratings at ISSMA Solo & Ensemble Contest.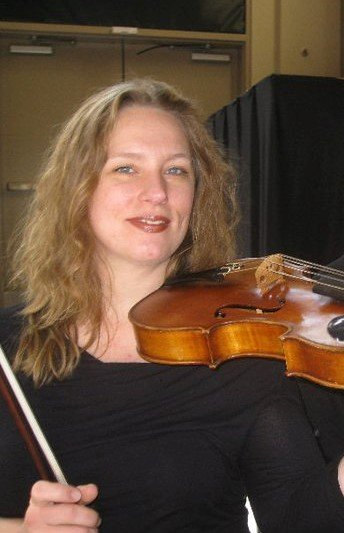 Meghan Casper
(Violin, Viola)
BM Cleveland Institute of Music, Indiana University, MM Northern Illinois University
Meghan joined the Louisville Orchestra in 2007 after having been a member of the Azmari Quartet and a faculty member at Northern Kentucky University. As an active performer she plays for orchestras, arena shows, and music festivals across the country. A passionate teacher since 2000, she has been certified in Suzuki training and pursues ongoing development of her teaching skills by shared interaction with teachers of all experiences and styles. She has also been on violin/viola faculty at Indiana University Southeast since 2008. She studied music performance at the Cleveland Institute of Music and Indiana University. Meghan enjoys travelling, hiking and volunteering for animal welfare.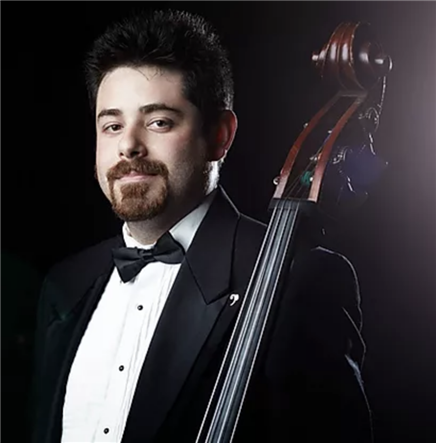 Charlie Blanton
(Upright Bass)
BM Bass Performance University of Louisville
Charlie Blanton studied with Sidney King at UofL and has continued performing and teaching privately part time. His students have been members of the Louisville Youth Orchestra and Floyd County Youth Symphony. In addition to teaching he has performed with the Huntsville Symphony and the Paducah Symphony. In addition to classical, he plays bluegrass music with The Porch Possums. Lessons are usually scheduled week to week.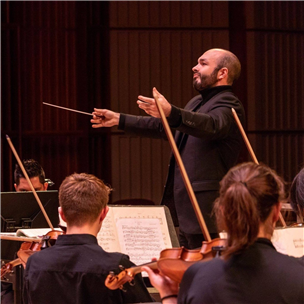 Ian Elmore
(Beginning Violin and Viola, Piano, Cello, Bass, Voice)
BM University of Louisville, MM (Orchestral Conducting) Ball State University, MM (Bass Performance) Ball State University
Ian is an accomplished conductor, bassist, composer, and teacher. As a bassist he has performed with multiple orchestras including the Paducah Symphony Orchestra, the Muncie Symphony Orchestra, the Villages Philharmonic Orchestra, and the Indianapolis Symphony Orchestra. Ian has served as principal bassist of the Hot Springs Music Festival, Pierre Monteux Music Festival, and the Sewanee Summer Music Festival. A champion of new music, he has also performed in multiple new music ensembles, both with universities and professionally. He has given multiple world premiers of solo bass works.
Elmore has studied conducting with Kimcherie Lloyd, Douglas Droste, and Michael Jinbo. He has studied double bass with Karl Olsen, Sid King, Joel Braun, and Ju-Fang Liu. In addition to conducting and double bass, Elmore has also experienced success as an operatic tenor, and studied voice with Jon Truitt. In his spare time, he enjoys lifting weights, playing basketball, and listening to podcasts.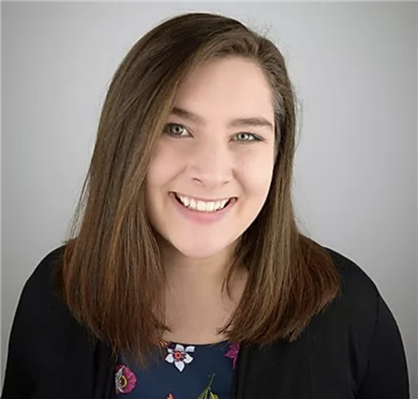 Drew Alexander West
(Voice, Piano, Beginner Guitar, Ukulele)
BA Voice University of Louisville
Drew Alexander is a 2019 voice major graduate from the University of Louisville. She has three years teaching experience in piano, guitar, and voice. She currently conducts the New Albany Community Choir. She is the Music Director for New Chapel United Methodist Church in Jeffersonville, Indiana. Drew has experience performing professionally in a variety of venues including, but not limited to, restaurants, bars, and fundraisers.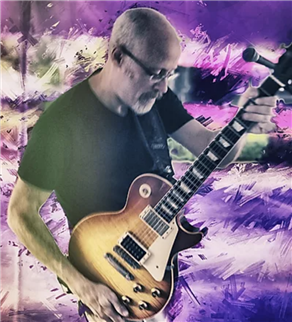 Larry Bourne
(Guitar, Bass Guitar, Piano, Mandolin, Ukulele, Violin)
Classical and Jazz Guitar and Piano at Bellarmine College
He has played in many bands and is currently a member of four, one of them an Elton John tribute band. He has been involved in church music since his teens and plays organ and piano at several area churches. At one time he was Director of Music at St. Clement Catholic Church in Louisville. He has taught private music lessons for 26 years.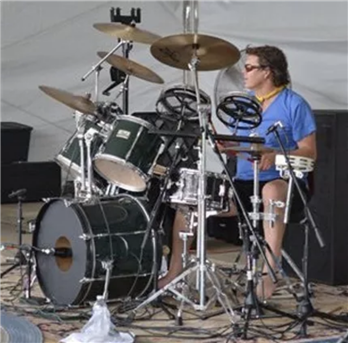 Paul Woods
(Drums, Guitar)
Percussion at University of Louisville and Murray State University
Paul has been performing on drum set professionally for over 42 years with various rock, country, rhythm and blues, top 40 and classical ensembles. He has toured in and around Southeastern, Midwestern and Northwen United States. Along with performing, Paul has also done commercial and group recording work. He currently performs in the Kentuckiana area on weekends with several groups.
Call 502-232-5699 for lesson availability.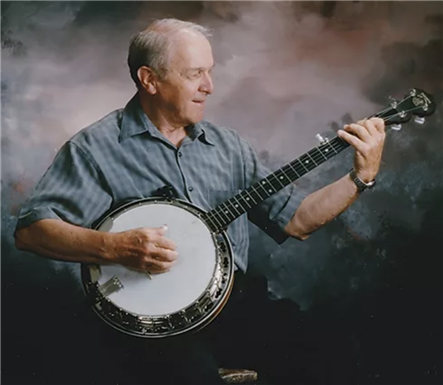 Jim Smoak
(Banjo, Dobro, Guitar, Harmonica, Dulcimer, Beginner Mandolin)
Jim Smoak started his career in Knoxville, Tennessee. He moved to Nashville to play with Bill Monroe on the Grand Ole Opry. He did television shows for Martha White Flower with Hylo Brown and The Timberliners. He made recordings with Bill Monroe on Decca Records; with Hylo Brown on Capital Records, and with Arthur (guitar boogie) Smith on MGM Records. Jim organized folk group, The Cumberlands, with their own place of business, The Red Horse Inn in Louisiana. Smoak made the first recording under his own name for Folk Lyric Records: Bayou Bluegrass—Jim Smoak & the Louisiana Honeydrippers, now at Smithsonian Folkways. His other recordings are Carolina Boy—Jim Smoak; Orange Blossom Special—Jim Smoak and Smoak House Jam—Jim Smoak.
Call 812-972-1644 for lesson availability and pricing.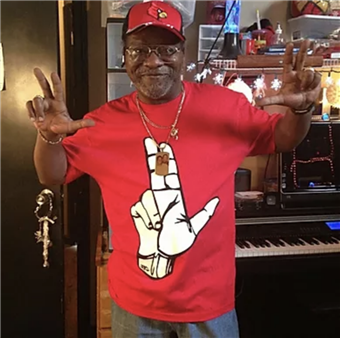 Edward DeYoung Junior "Uncle Donnie"
(Piano)
Donnie has been playing the piano since he was 5 years old, over 60 years! He started playing the piano at church at the age of 13 and has been teaching in New Albany for about 30 years. In 1978 he recorded his first album in Nashville at Shaquita Records on Church Street. Since 1993 he has been playing at Tabernacle Missionary Baptist Church in Louisville as the Minister of Music. He has been with Kentuckiana Music Center since 1992.
Call 502-494-8858 for lesson availability and pricing.